Since November is not only my birthday month, but also my Young Living 14th Anniversary (AND on the same day!!!)
…I have an EXCLUSIVE giveaway for the Swell Living Diffused Team!!!
I am giving away TWO awesome diffusers to TWO team winners!!!
A Rainstone Diffuser AND an Aromalux!!
Two of our FAVES!!!
SO MUCH GRATITUDE!!!!
You guys have blessed us so much with your love for Young Livings oils and your passion for sharing them with others I want to show my thanks!!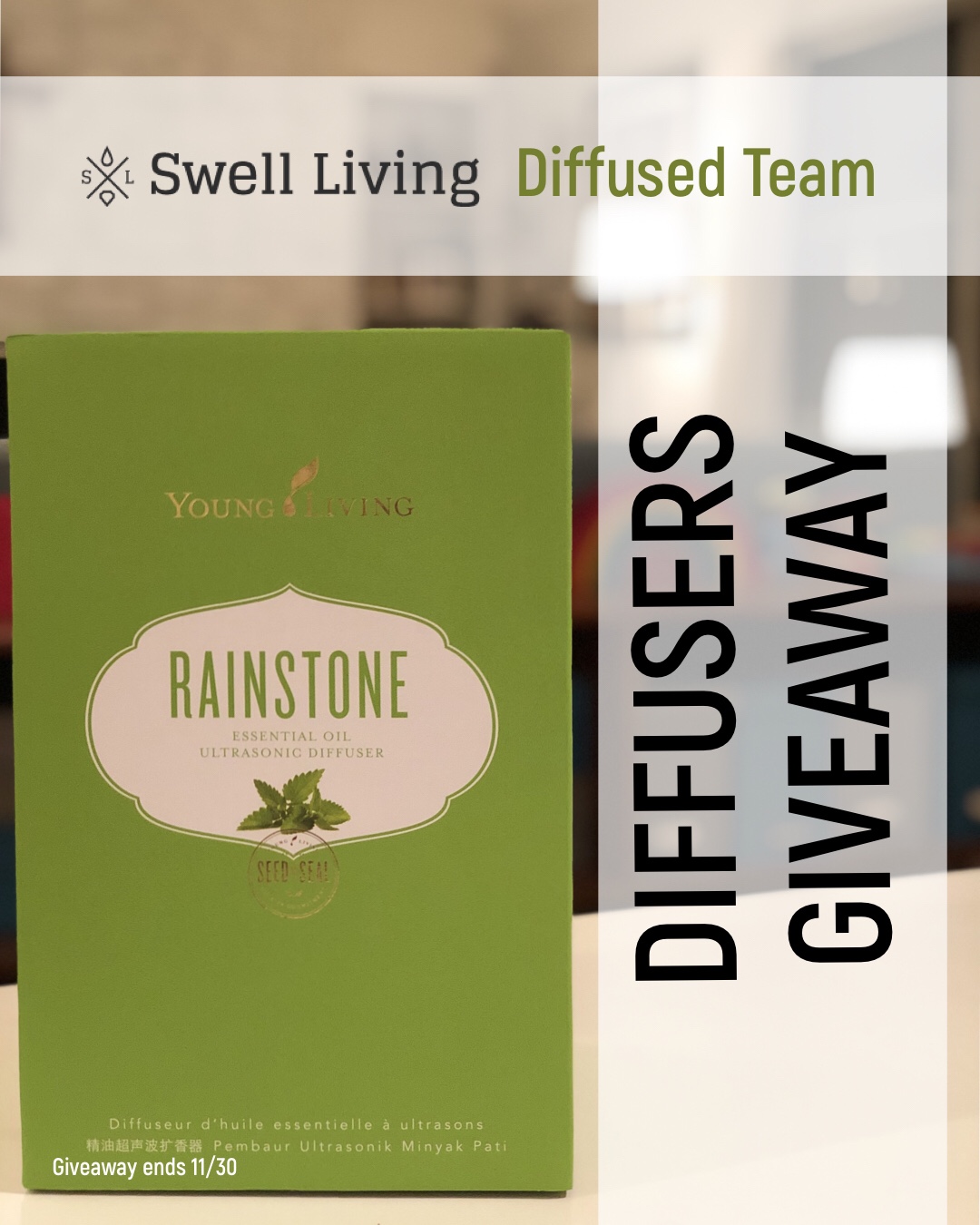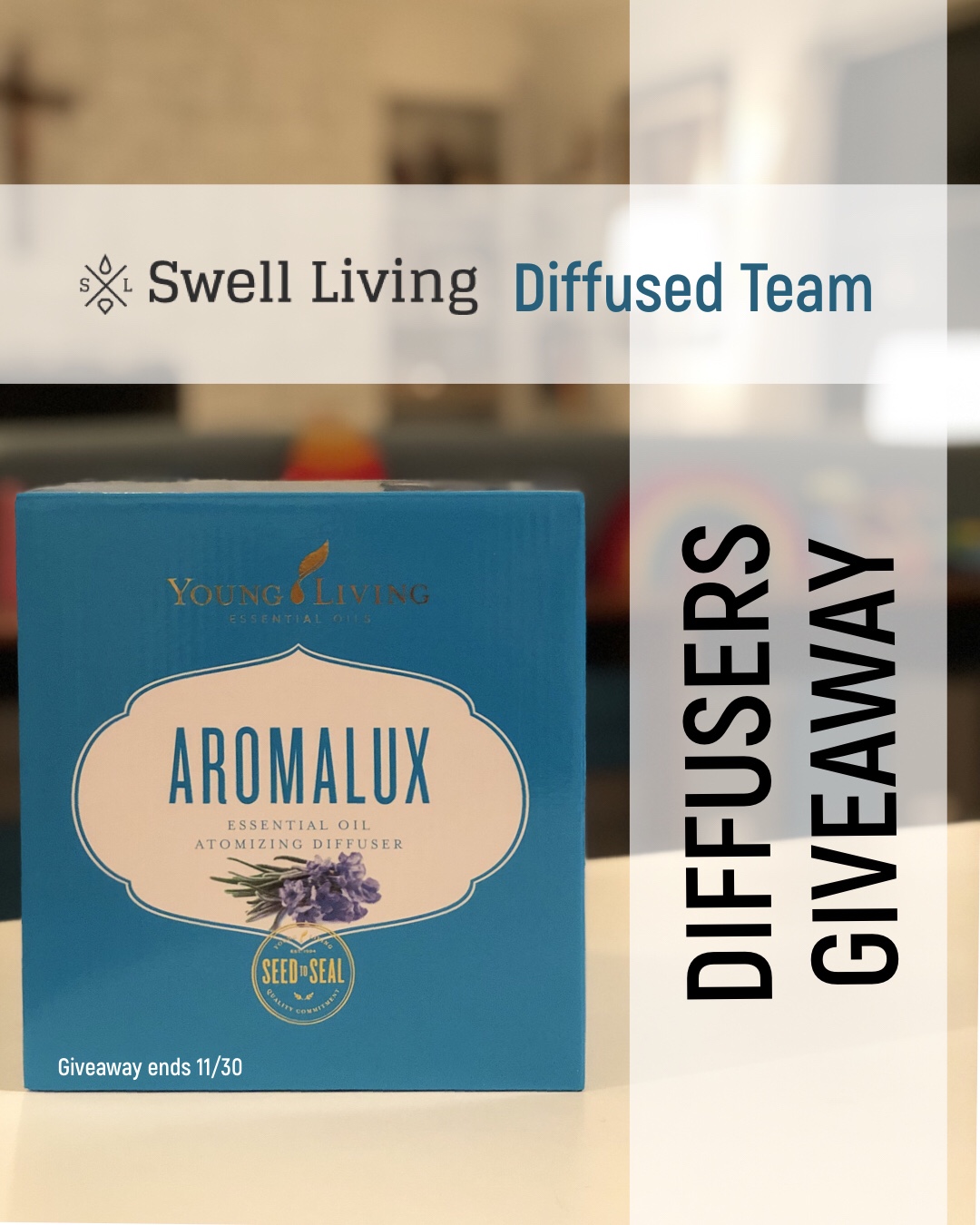 Rules for entry:
Like Swell Living on Instagram
Like Swell Living on Facebook
Post a photo of your favorite diffuser in your own home, telling what you are diffusing and why (remember to be compliant) and tag @swelllivingdiffused on IG or @swellliving on FB and use the hashtag #swelllivingdiffusedteam
Add your members to the private Swell Living Diffused Facebook group and tag them in this post.
Receive an entry for each thing completed above!
Giveaway ends 11/30/2018 11:59 pm
Winner's will be announced via DM on 12/3/2018.
If the winner is not a verified Swell Living Diffused Team member I will choose another! ?
Make sure to enter the public giveaway on the Swell Living Diffused Instagram account and tag your members one per comment for entries for the additional 3 diffusers!!! (See the IG giveaway post for all the rules of the public diffuser giveaway!)